Expertise
Intelligent Planning
Digitize your supply chain with Intelligent Planning offer and SAP IBP
To react immediately to demand changes, to a complex and volatile market as well as new consumer trends and environmental issues, supply chain managers must be able to make quick decisions and guarantee the quality, flexibility and agility of supply chain operations.
Focused for years on cost and inventory optimization, sourcing has most often been centralized on a few suppliers at the risk of losing flexibility. The supply chain must now be reinvented, not only to gain operational reactivity, but also to facilitate the reconfiguration of companies' activities. To do so, several issues must be taken into account :
Finding the right production sites
Minimize human operations
Reduce "time-to-market"
Minimize obsolescence and inventory levels
Securing the supply chain
Offer presentation video Intelligent Planning VISEO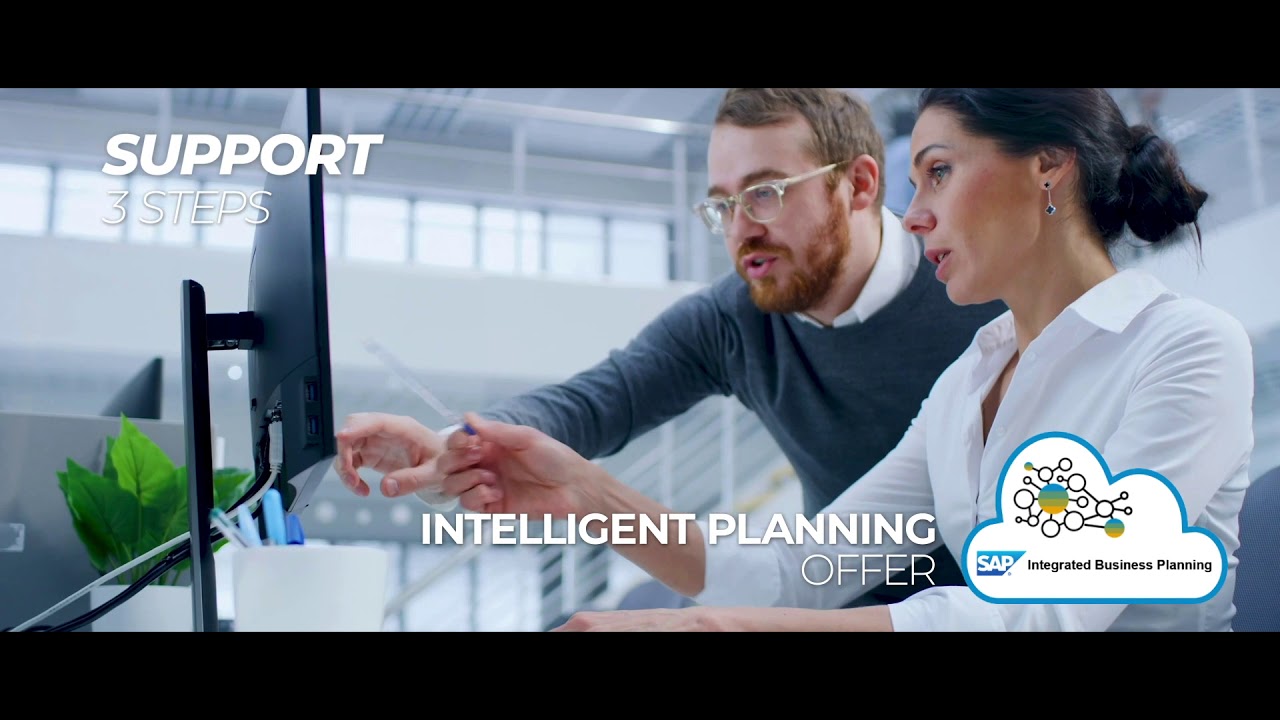 SAP Integrated Business Planning solution
SAP IBP, a cloud-based planning solution, helps you meet these challenges by offering numerous innovations in supply chain flow planning with powerful algorithms.
SAP IBP leverages SAP HANA technology, interoperates natively with other SAP solutions, such as the SAP Analytics Cloud or SAP Ariba, and provides features for sales and operations management, demand, response and supply planning, and inventory optimization. 
SAP IBP key benefits
With SAP IBP, companies benefit from a solution that enables them to meet the profitability of future demand through real-time management. In particular, this solution allows you to :
Improve demand projections and sales forecasts
React more quickly to sudden demand changes 
Reduce storage costs by improving product turnover
Increase profits with on-time deliveries and reduced inventories
Increase user productivity with interactive planning
VISEO's methodology
Switching from an SAP APO or ERP platform to SAP IBP requires preparation that involves several teams (business, functional IS, technical IS, Administration and Support); the objective is to avoid the pitfalls associated with the new solution and to bring real added value to the company.
Using a proven methodology, VISEO offers a 3-step support to build and test your core system :
Preparation
- System requierement review
- Technical & functional workshops
- Proof of value to build general design after Core Team validation
Realization
- Classical steps of Build
- Business & IT change management
- Training & User acceptance tests
Migration & support
- Conversion from your former solution
- Application maintenance services
Why working with VISEO ?
With our 20 years of experience in implementing SAP ERP's in a wide range of sectors, our offer is based on :
A strong team composed of expert supply chain consultants
A high-performance methodology with an end-to-end vision of projects
A structured support for change management
A strong partnership with SAP, Gold Partner status, rewarded by numerous Awards
VISEO has the knowledge, the experts and the methodology to ensure the success of your project. 
Contact us to reinvent your supply chain today!